A Message, A Mission, and A Method.
Welcome in everyone!
I honestly don't know where to start. I'm equal parts excited and petrified to start this busyness. I suppose I should begin with true southern hospitality and introduce myself, before my mother pops out of a digital wormhole and yells at me.
My name is Kayla, nice to meet you!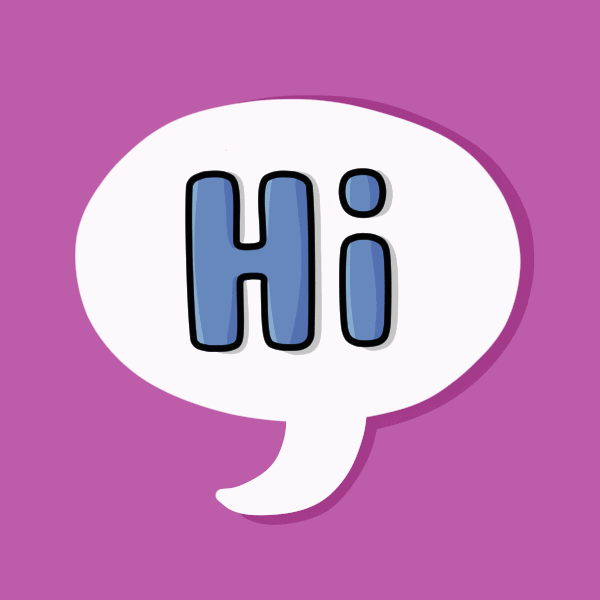 I am from Georgia and I'm... old. Too old to know how to use gifs in a blog, but I managed! I am currently living and working (thank God) from home after having moved back to the States from living in Jeju, South Korea where I taught english for a year.
I came home just in time for lock down to happen in the U.S. and so of course I had no idea what to do with my life. I found a job teaching online and it was awful. I loved teaching in Korea, but teaching online was NOTHING like that. I wanted to do something I loved that benefited people.
I tried to do my best at selling things on a popular website, it rhymes with Betsy, and while I did ok. I just was not seeing things happen the way I wanted them to. I wasn't in charge of anything really and the only benefit of it was that I didn't have to think too hard. Sales spiked and then plummeted.
Then I ended up getting a full time job right around the time that I started that store and it was really hard to pull on my artistic talents after work. What once was this easy, wonderful, fulfilling practice; ended up making me feel more drained than fulfilled and it really became work. My art deteriorated because of it and i just didn't want to create anymore because it was forced.
Some time passed and I had my new job down to a science. I was able to finish up my priorities with free time at the end and found myself wanted to be artsy again. However, trying to do the same thing wasn't working. I needed something else. I needed hope and inspiration. I felt empty.
Now, I am a Christian and when I feel that way I turn to God. I prayed and I asked for help. I also sought the advice of my amazing boyfriend and partner in God. I asked for inspiration and to find a way that I could do things the way I saw them being done properly. We both prayed about things. We waited and he was great about helping me sift through the 5,00,000,000 ideas I came up with on my own. We both agreed that just like this job i had that popped up out of nowhere, God would make it obvious what i should do.
Friends and Coworkers of mine started asking me to come on their podcasts ( Yes, I will be adding links here to those when I'm on them ) to talk about the work I've done with Prophetic healing and Prophetic ministry. Somewhere in the midst of this I was driving to my best friend's house and this song (not a christian song) came on the radio and I felt that tingly connection that happens when I tap into the power of The Holy Spirit. I started thinking about why I'm here. What was the purpose of me? Why do I have talents if my purpose is to sit at a desk all day filing things and making phone calls?
Long, empowering, story short; God gave me this image of a business where I used my talents with art and the gifting of the prophetic He's given me, to teach other people not only about the true nature of God, but about their identities through The Holy Spirit and Christ. A business that would benefit everyone it touched and also be fed by inspiration of the HolySpirit, NOT ME. Thus ending the burn out and the emptiness that came with trying to pull these creations out of my own mind.One that would eventually even reach out to help other ministers, preachers, teachers, artists and charities doing Gods work. So!
What can you expect from my site?
Silliness

Inspiration

Honesty/ Authenticity

Scripture

Bible study and discussion

Art tutorials

Updates on what's happening with ME

Updates on what's happening in my store ( Zahab)

Discount codes!

Sales fliers and sneak peeks of new product lines
So here I am. making art and leaning on faith that God will follow through. I have lived long enough to know that when He gives you a message, a mission, and a method; you might not get there easily, but you will get there and it will not only benefit you but it will be a blessing to everyone you touch. Oh yeah, I also like sunsets and walking along the beach.
Well, i guess for now that's that. It's been nice sitting and chatting. I hope you will reach out and talk with me. Ask me questions. Give me thoughts and generally be cool with what I'm offering.
Until Next time ~ K